The base of our products is the innovative SWES Energy Cell which produces electricity from sea-water / salt water. All materials used to build the Energy Cell are completely safe and environmentally friendly.
Introducing New &
Futuristic Design
NO BATTERIES REQUIRED!
CLEAN AND EFFICIENT ENERGY
WE INVITE YOU TO COME AND EXPERIENCE THE WORLD OF NEW POSSIBILITIES AT OUR FUTURE EXPOS
SWES D1001 DIVE LIGHT
WORLD'S FIRST, SWES ENERGY CELL POWERED PRODUCT
NO BATTERIES !!!
NO MAINTENANCE REQUIRED !!!
NO CHARGING !!!
NO POLLUTION !!!
POWERED BY THE SEA
COOL DESIGN
MAXIMUM RELIABILITY
MADE IN EUROPE
A MUST HAVE UNDERWATER LIGHT
Learn more about D1001 Dive Light
SWES – Electricity from
sea-water.
Our products need No charge, No maintenance,
just put them into the sea and watch it work!
SWES Innovation

SWES (Sea Water Energy System) Technology produces ready to use, clean and stable electric power from seawater in an environmentally friendly way.

Our solution

Universities, Laboratories, Engineers and Institutes of Environmental Protection were instrumental in the development of SWES Technology. The most important part of the SWES Technology is the SWES Energy Cell which produces basic electricity from seawater.

It does not matter. Rain, Wind, or Sunshine

The SWES Energy Cell provides energy from seawater all day and all night, independent from weather conditions.

Imagine a world...

…where your ship does not need a tank of fuel, just get on board and go. Sail without polluting the environment.
WHAT
SWES DIVE LIGHT'S

USERS SAY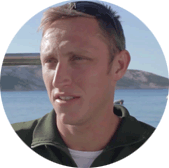 "The SWES Dive Light is a technological innovation, it has a very strong light and it's easy to use."
"The three main advantages of the SWES Dive Light are:
It is environmentally friendly, …
It will last forever, …
Because of the technology there is no need for maintenance."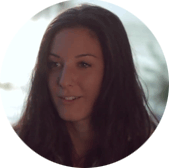 "For me as a beginner, the most important things of a dive light are simple and practical usage…. You just have to turn it on, put it in the sea and the SWES Dive Light will light up."
The Florida Dive Connection
SWES Technology - Emerging Technology posed for rapid success and product expension!